June 2021
A Crash Course in UX: 100 Short Lessons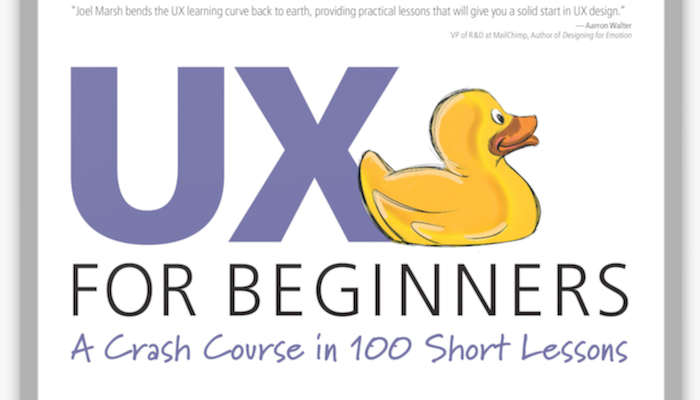 Marsh, J. (2016). UX for beginners: A crash course in 100 short lessons. O'Reilly.

This book is just what the title says it is, 100 short lessons addressing the basics of user experience (UX). The book addresses essential concepts such as the role of the user, the function of psychology, the need for motivation, the importance of research, the structure of information, the application of visual design principles, the nature of wireframes and prototypes, and ultimately, the content of designing digital environments.

For each topic addressed, the reader gets typically two pages worth of information, so the book is not designed to go in depth, but rather, to touch on the essential concepts of UX and provide fundamental information. For example, on the section addressing attention, the author states, "attention is like a spotlight," which is good. The author then goes on to indicate there are several ways to gain user's attention, such as, motion, surprise, big text, sound, and contrast and color. The author also indicates that attention to one element necessarily means a lack of attention toward another element. The author also often includes in a lesson an overall nugget, in this case, for this lesson, "Good UX is reductive, not expensive" — a version of less is more.

The book is a nice introduction for beginners, although with the lack of depth, a true beginner will need some support in applying the lessons of the book. This book might best be appropriate for an experienced beginner, who has some knowledge and experience with UX already, so they can apply the lessons within their developing knowledge framework.
June 2021
Through the Eyes of a Murderbot: Artificial Condition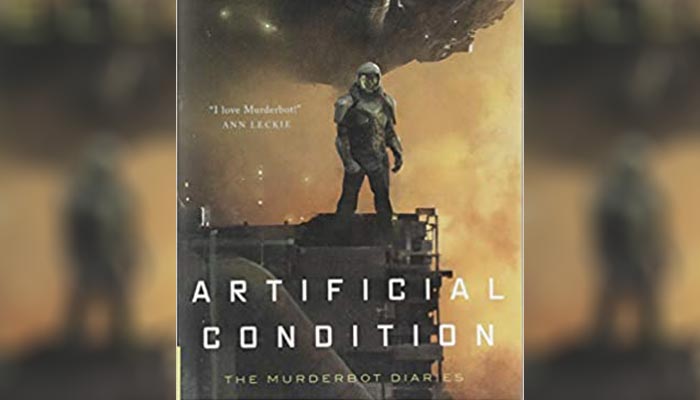 Wells, M. (2018).
Artificial condition
. Tor.
After Murderbot survives book one, it begins a search for information regarding its past. In book one we find out that Murderbot is in fact a "murderbot" because it was responsible for the deaths of 57 of its human charges. Murderbot doesn't know the details, but has been led to believe the murders were due to a malfunction of its control module #&mdash the bot wants to know for sure.
Murderbot catches a ride on an autonomous/non-crew-piloted science transport ship to a central hub and then a shuttle to the RaviHyral Mining Facility Q Station, where the havoc it wreaked (attacking its human charges) occurred. Unfortunately, for Murderbot, in order to gain passage on the shuttle to the mining facility, it will need a pass, which means it will need to sign up as a security consultant to a group of scientists. Not its first choice, but a necessary one.
At the RaviHyral Mining Facility Q Station, Murderbot discovers two truths, that its involvement in the havoc wreaking was not what it was led to believe and that the company in charge of the scientists he agreed to protect wants then dead. More mystery and intrigue, as well as shooting and killing, just as in book one, as Murderbot must keep its new human charges safe.
Reading these books is fun, a genre I can read without a highlighter and pen in my hand to note and denote important passages. The downside of the fun-ness is that I end up reading later into the night than my hypothalamus would like. I've never been good at balancing work and life, but this feels good — a bit more life.
The Murderbot Diaries


All Systems Red (2017)


Artificial Condition (2018)


Rogue Protocol (2018)


Network Effect (2020)


Fugitive Telemetry (2021)


May 2021
Through the Eyes of Murderbot: All Systems Red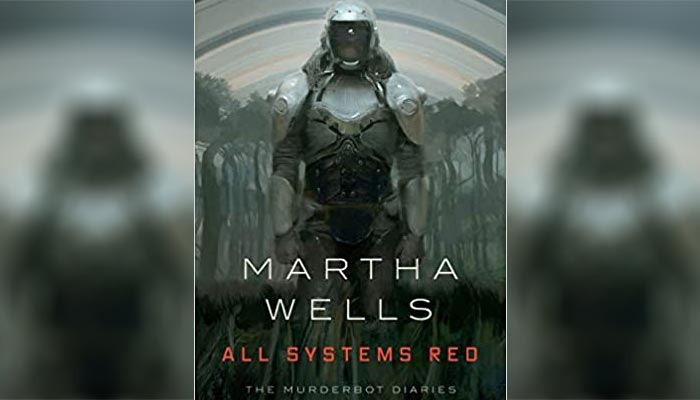 Wells, M. (2017).
All systems red
. Tor.
All Systems Red
is the first book (of five) in Martha Wells' The Murderbot Diaries. This science fiction series focuses on a security bot with human bits that has hacked its control module, making is self-governing, rather than at the beck-and-call of its owner. The books are generally short, about 150 pages (the final block is twice that), and the stories move quickly.
All Systems Red
won both a Hugo Award and a Nebula Award.
The books are told from the perspective of "Murderbot" itself (Murderbot is the name the cyborg has given itself). In
All Systems Red
the Murderbot is assigned to a group of scientists exploring a particular location on a particular planet (no actual planet names are given) as security (a SecBot). This narrative position makes the unfolding of the bot's personality, as well as the plot, particularly interesting. There is mystery and intrigue, as well as shooting and killing, as it become apparent that the science unit has been misled.
The story is short and swift, and the development of the bot is fun and entertaining. Given the 150+ page length, the book was just what I was looking for as a diversion from the technical reading I've been immersed in. There are five more books 😀 so more diversion to come.
The Murderbot Diaries


All Systems Red (2017)


Artificial Condition (2018)


Rogue Protocol (2018)


Network Effect (2020)


Fugitive Telemetry (2021)


March 2021
Madame Curie: Gentle, Subborn, Timid, Curious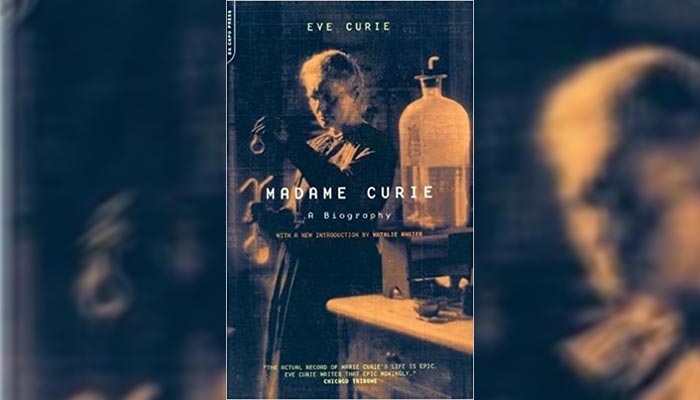 Curie, E. (1937). Madame Curie: A biography. Da Capo.

The biography of Marie Curie (1867-1934) was written by her daughter, Eve Curie (1904-2007), and published in 1937. I have just started the book, so I haven't much to say. The introduction by Eve Curie was sweet and touching, and her writing is graceful and well-paced. She is a good story teller and I look forward to the next hundred pages.
MAIN CATEGORIES